Unleash your content
TownNews.com's Content Exchange helps news and media organizations like yours build revenue and audience from the content you're already creating.* And our full range of "produce once, publish everywhere" digital publishing solutions lets you reach your readers anywhere, any time, on any device—while making money every step of the way!
FREE content, crafted by pros
+1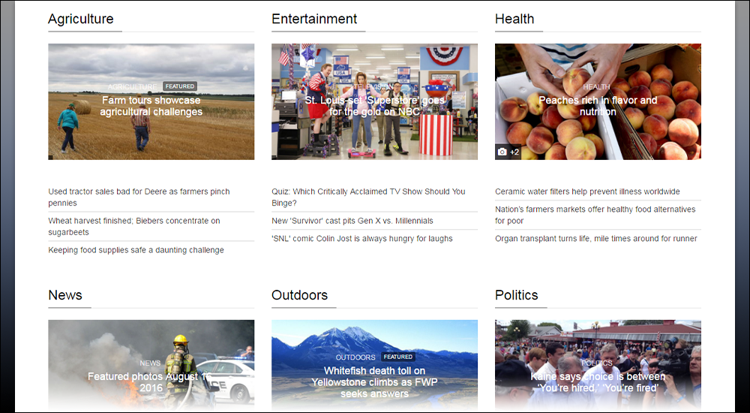 Attract new users by augmenting your site with professional content you pull from the exchange. Pick from a wide variety of curated content channels, including: Agriculture, Entertainment, Outdoors, Health, Politics, NFL and more (click here for our current channel lineup).
The articles, pictures and videos on the TownNews.com Content Exchange are contributed by real-life journalists, photographers and videographers—so you know you're getting first-rate content from reliable sources.
Boost your exposure
Share articles, images, videos and collections with our vast network of media sites to earn new ad income via our lucrative revenue sharing plan.
+1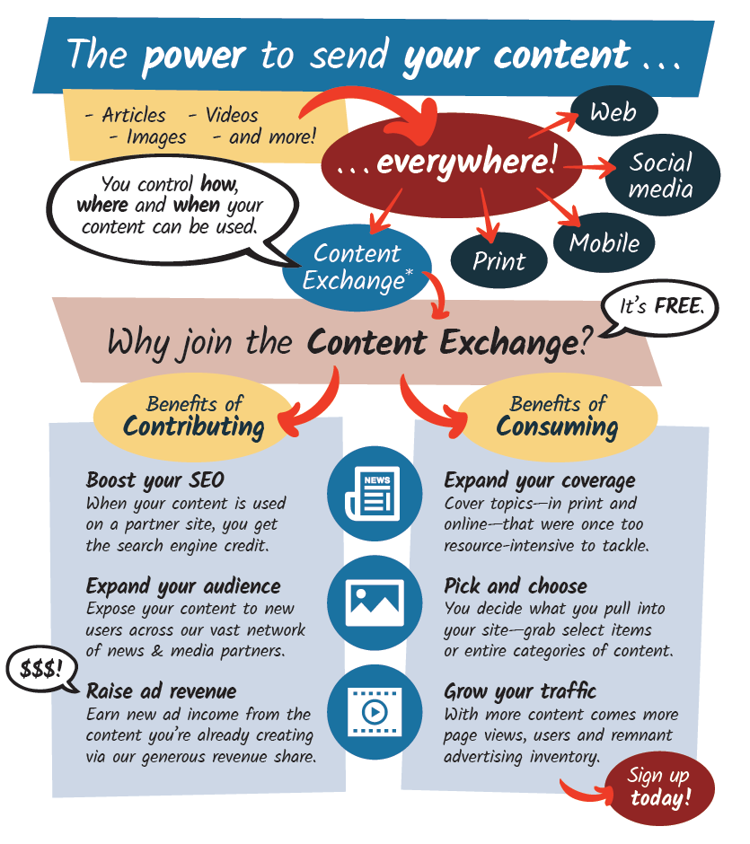 And the Content Exchange includes a powerful set of rights management tools to let you decide exactly how, where and when your content can be used.
Best of all, the TownNews.com Content Exchange is completely FREE and turnkey for BLOX CMS customers.
* The TownNews.com Content Exchange is exclusively available to users of BLOX CMS and BLOX Total CMS.