Make your site a one-stop source for business info in your community
Everything you need to create a high traffic local business directory that advertisers will flock to.
BLOX Business Directory gives you access to a business database that's 18 million strong. Out-of-the-box, your site includes most business listings in your area, and adding more is easy. A rep from the business can claim their page to keep it updated and buy upsells to highlight their listing.
Automated print ad conversion
Make your print display ads do double duty. SearchBoost converts your print ads into SEO-friendly online ads. We auto-extract the text from your ads and associate them with Business Directory listings. Advertisers benefit from promotion on their trusted local news site, and you get a valuable, hassle-free upsell.
Free, Enhanced and Power listings
At the Free level, owners can edit their business details. Enhanced adds better search placement, a logo and more. Power listings get top search placement, unlimited photos, blog posts, coupons and integration with Facebook and Twitter. You set prices, and all revenue goes to your site.*
Responsive design
BLOX Business Directory pages automatically display beautifully on tablets, smart phones and mobile devices. Listings even include turn-by-turn directions and one-touch calling. Best of all, it's standard HTML, so your users don't have to install another app. And you don't have to maintain one.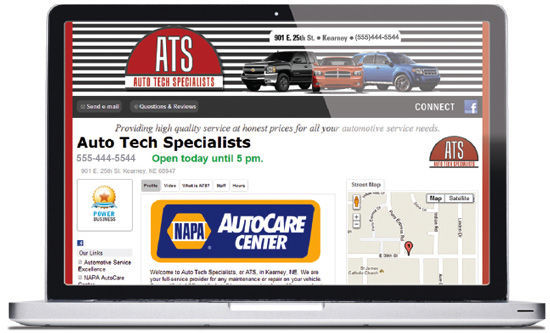 Stand-alone storefronts
Business Directory's Storefront upsell option gives a listing the look and feel of a full web site. A custom header, background and home page graphic are included, along with prominent social media links. Businesses can even point a domain name at their page for a polished, search-friendly presentation.
Optimized for search
Don't waste time creating content that can't be found in search engines. Business Directory page templates conform to current SEO best-practices, so your advertisers' listings are competitive for their targeted, realistic search terms.
The power of integration
Business Directory is integrated with BLOX CMS, so it's easy to combine content to boost a listing's stickiness. Business owners can connect their pages to classified ads, calendar events, videos and more through the user dashboard. Business Directory is self-service when paired with Payflow Pro.**
* Processing charges may apply.


** Optional add-on.