NEW FEATURES
Summary: Support for a new e-editions asset type called the "cutout" asset. The purpose of this asset is to link to a segment region that is created either by feeds or in the admin UI and store the maximum and minimum bounding box coordinates for the segmented region. The asset can store extracted search text from the region (if provided). By default, a cutout asset should not be searchable on the frontend (always searchable in the admin). (Requires template update)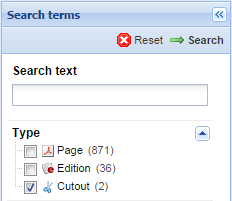 Summary: If an editorial asset is marked as Do Not Publish, the asset has the source app set to editorial and is the child of an eedition page asset, the Do Not Publish flag will be removed when the asset is saved.
Summary: When manually uploading a page into an eedition the Title and Page fields will be populated with alphanumeric data pulled from the name of the PDF file being uploaded.
Summary: By right clicking on an eedition you will have the option to View (live or preview), Edit, Delete, (un)Protect.

CHANGES
Issue: Segment assets are being saved with a source application other than eeditions.
Change: Assets generated from an eedition segment will automatically be assigned the source application of eeditions. User can manually assign asset to another source application if so desired.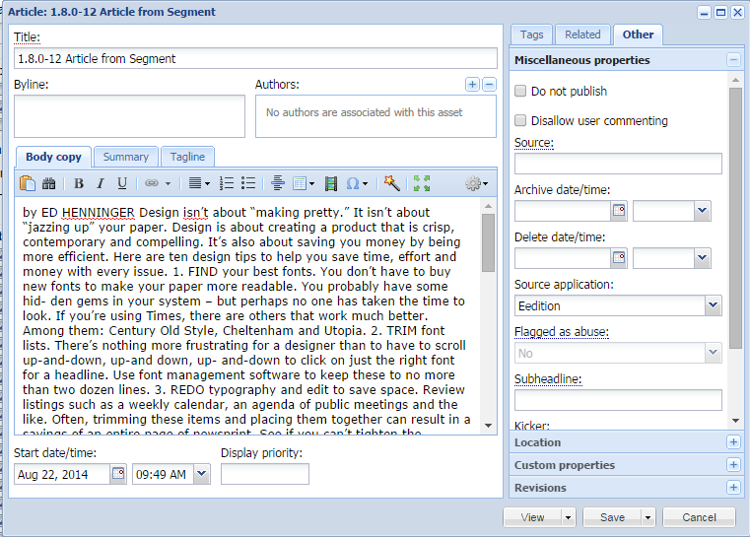 Issue: The URLs returned to templates for PDF files, images, Flash, and the download URLs all do not use the CDN.
Change: Changed so that all URLs returned to templates for PDF files, Images, flash and download URls use the CDN. This will provide improved download speeds.
BUG FIXES
Issue: When saving a new publication in the Application Settings panel, the End of Day checkbox would automatically be checked and the End of Day set even though nothing had been selected.
Solution: If End of Day is not selected prior to saving it will not be checked after saving.
Issue: Page sorting in the admin did not work properly. (i.e. would sort pages A1, A2 and A10 as A1, A10, A2)
Solution: Sorting of pages now works as expected. (i.e. A1, A2, A10)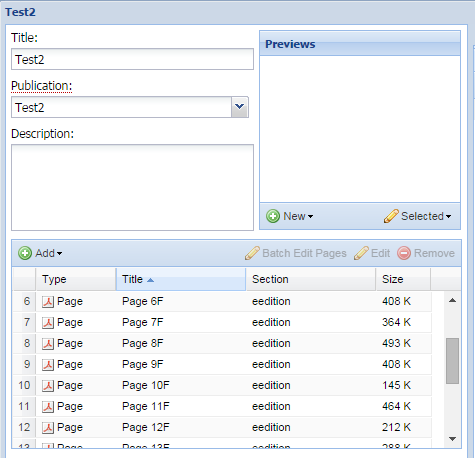 Issue: The merged PDF generated for downloads was not being updated if changes were made to the publication.
Solution: If changes are made to the eedition and someone attempts to download the eedition a new merged pdf will be generated with the changes.
Issue: Uploading a new PDF to an existing page could create a new page asset
Solution: Uploading a new PDF to an existing page asset will now replace the previous page with the new page. Image assets will also be replaced, however segments associated will the previous PDF will remain in place.