NEW FEATURES
New Venue library to store commonly used calendar event venues
Summary: Now available is a method for storing calendar event venues. This new feature will allow for one-time entry of commonly used venues, and allow you to avoid entering the same information for events that have a commonly used venues. Found in the Application settings for Admin > Community > Calendar, the new Venue library panel will allow for creating, editing & deleting a list of venues. All venues created in the new Venue library will be available for selection in the Venue drop-down when creating a new or editing an existing calendar event. Venue information can now be entered once in the library and the venue can then be easily assigned to multiple events without re-entering any of the venue information.
The information entry process of creating or editing a venue will be identical to the process that exists within the calendar event creation window.
Roll out: Automatic. All sites will receive this new feature by default. No action is required.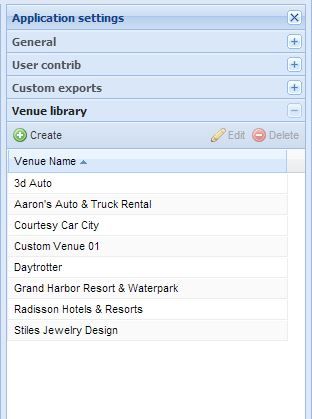 CHANGES
Change: Drag & drop functionality has been added to the Schedules tab in a calendar event edit window. Individual schedules or selected groups of schedules can be dragged & dropped into alternate positions in the list of schedules. Changes will be subject to a subsequent click of the event Save button. Column sort by ascending or descending order remains in place for displayed columns.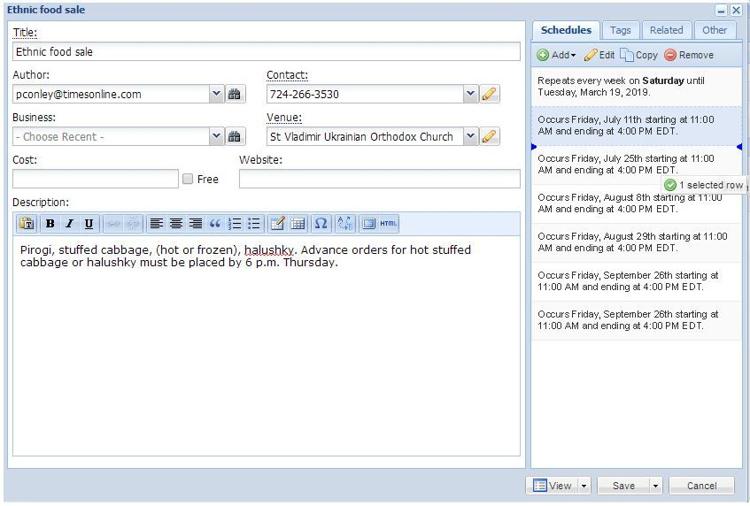 Change: Added a new param so you can create an RSS feed that shows new events at the top. A new sort criteria value of 'creation_time' is now valid with the 's=' parameter on front-end searches. For example,
.../calendar/search/?s=creation_time&sd=desc&f=rss
would return events sorted by creation time, in descending order and in an RSS format. Note: only events created after this release will be included. A previously existing event may need to be edited and re-saved to be updated with this new creation time.
Change: Completed change from Sphinx search to Solr search. Solr search will now be the default search engine.
BUG FIXES
Issue: When viewing a calendar event asset in Admin > Community > Calendar using Internet Explorer 11, flags were not displaying for selection under the Flags panel of the Tags tab.
Solution: Corrected the issue preventing display of the flags in Internet Explorer 11.