NEW FEATURES
Issue: Currently sites will sometimes import their own stories via AP, creating unwanted duplicates.
Change: A new "Exclude from Source" option is now available, which accepts either the word "self" for this site or a single domain name.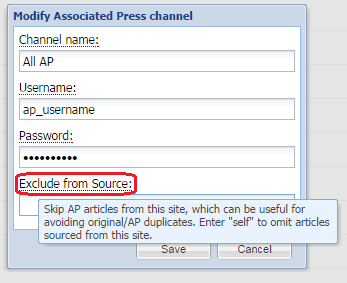 BUG FIXES
Issue/Change: Newsys AP stories would sometimes be placed in the wrong folder.