Today, we're launching a new status reporting page designed to give you an up-to-the-minute view of what's happening with TownNews.com's network, software and systems.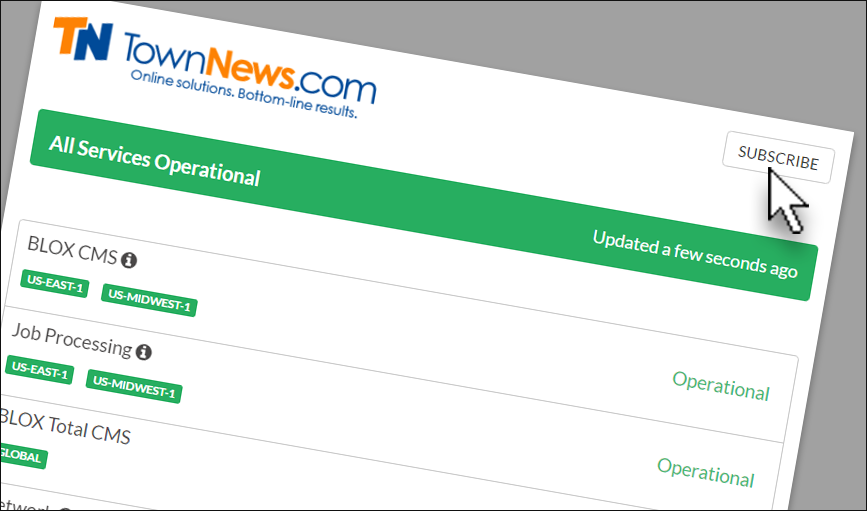 In most cases, you'll simply see a green "All Services Operational" message. In the unlikely event of a service disruption, the status page will tell you what's going on, what steps we're taking to remedy the situation, and how long we expect the issue to last. This is also the place to go for scheduled maintenance announcements.
Visiting the status page isn't the only way to stay in the loop. You can receive updates via email, RSS, webhook or iCalendar. We've also added a widget to the BLOX CMS dashboard and our support page that gives a brief status summary—simply click on it for full details.
Important: If you're already on our "Software release notes and service advisories" email list, you still need to subscribe to our new status page. Though we'll continue to send software release notes to this mailing list, service advisories and maintenance announcements will be distributed exclusively via the TownNews.com status reporting system.