Two big changes are coming from the digital ad world: the standardization of ad impression measurement and reporting, and the introduction of flexible ad format sizes. We'll explain what these mean and what you need to do.
+1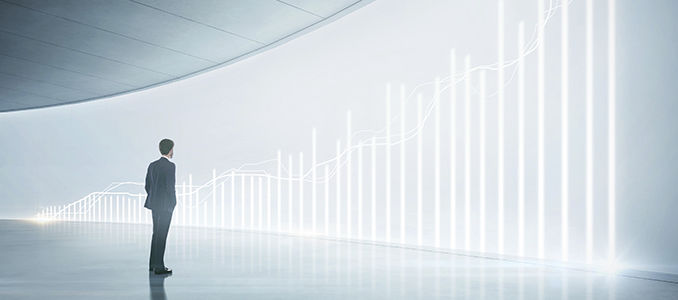 1. Impression measurement and reporting standards.
The Interactive Advertising Bureau (IAB) and Measurementnow.net have teamed up to advance the way digital media is measured. The current standard of measurement, served impressions, are counted regardless of whether the content is viewed. The new standard, downloaded impressions, are counted when ads become viewable.
The transition from served impressions to downloaded impressions is intended to:
Revise how impressions are counted across formats and platforms.
Reduce discrepancies and improve the accuracy of viewability rates.
Increase advertisers' confidence in digital advertising.
What does this mean for TownNews.com customers?
TownNews.com partners with Google DoubleClick for Publishers (DFP), the most widely used ad server in the industry today. Our goal, along with Google, is to help our clients with a smooth transition to these new reporting standards. To minimize business disruption, DFP will migrate to the new industry standard over the course of the next year.
Phase 1 [Fourth quarter 2016]
DFP reporting will include a new set of metrics called "Downloaded" impressions. This will allow you to see the how your "downloaded" and "served" impressions compare.
Active View measurement will move to using downloaded impressions, likely increasing the viewable percent metric in your DFP report.
Phase 2 [First quarter 2017]
Information becomes available for DFP forecasting based on downloaded impressions.
AdX backfill in DFP and AdX direct inventory will be counted using downloaded impressions.
Phase 3 [Third quarter 2017]
Downloaded impressions becomes the measurement of record for DFP.
Publishers will be able to bill advertisers for downloaded impressions.
Note: Counting of the impressions metric in DFP will not change until third quarter of 2017 at the earliest. Until then, downloaded impressions will be provided as a separate metric alongside the existing impression metrics.
2.   Flexible Size Ad Format
Another major change for 2017 is Flexible Ad Sizes. Based on aspect ratio—instead of fixed pixel size—flexible ad sizes allow for fluid use across multiple screens. These ads show on mobile, tablet, and desktop screens in the same ad slot, without the added work of placing different sizes.
+1

What does this mean for TownNews.com customers?
The IAB has released their new portfolio for public comment and will continue to work with testing partners. The changes to the new format are expected to take some time for implementation. TownNews.com will work to keep you informed and updated on the progress of these changes.
Note: These new ad formats are intended for responsive design templates such as BLOX Flex Templates. Contact your sales rep today for more information.
The digital advertising world is always changing, but with a bit of planning (and help from TownNews.com's trusty iQ Ad Ops team), you'll be ready.
Questions? Contact us today!
Theresa Nelson is the Director of Business Development at TownNews.com.